Management
The Company was founded by Benton Wilcoxon, who is experienced in founding new technology companies and building teams to successfully commercialize advanced materials technology products with higher performance for the electrical energy sector worldwide.
Wilcoxon has assembled a proficient team including the inventing scientist as a founder as well as additional scientists, process engineers, application engineering sales and marketing experts as well as project managers highly experienced in all aspects of their individual disciplines. Collectively, they bring together all the capabilities necessary for NEXT-ChemX to fully commercialize our specialized membrane extraction systems with potential customers all awaiting demonstration to show the superior economics and higher quality product in an environmentally friendly system.
Notably, they have developed a reputation for delivering products and services of the very highest quality, on time and within budget. Integrity in this context is measured in the quality, reliability, and dependability not only of the products themselves, but also of our organization and of our people.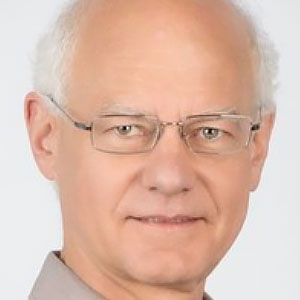 Benton Wilcoxon
Founder, CEO and Director
Benton is an accomplished American entrepreneur with a world-class talent for integrating new material technologies into revolutionary products.
He has founded upwards of 10 companies to commercialize new products, most notably Ashurst Technology Ltd (Ashurst) and Composite Technology Corporation (CTC). As the head of Ashurst, he identified and was the first to develop and commercialize aluminum scandium alloys for aerospace, marine and sports equipment applications. Developed and operated scandium extraction from solutions of ore bodies and processed tailings. Wilcoxon founded CTC to develop and commercialize the world's most efficient conductor for high voltage transmission lines. Over 60,000 kilometers of this game changing transmission technology has been deployed on 550 projects across 50 countries. End users include some of the largest utilities in the world including American Electric Power in the USA, National Grid in the UK and State Grid in China. He also headed DeWind, which commercialized the first synchronous large megawatt wind turbines, now owned by Daewoo. Currently, he serves as the CEO of NextMetals Ltd, an advanced materials technology company specializing in the lightest, strongest aluminum scandium alloys, as well as high performance nano-structured titanium and super-steels for particular use in aerospace, aviation, subsea, defense, and transportation markets.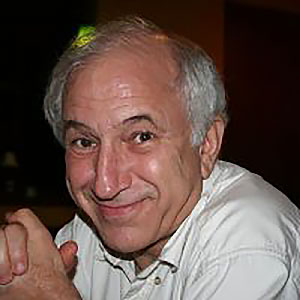 Dr. Nikolai M. Kocherginsky
Ph. D Chemical Physics, Founder and Chief Scientist
A foremost expert in liquid supported membranes and has developed several chemical extraction and separation systems that are based upon entirely novel principles of biomimicry.
He has a MS in Physical Chemistry from Moscow State University, a Ph.D. from the Institute of Chemical Physics, USSR Academy of Sciences, Post-Graduate Training at the Institute of Biochemistry, USSR Academy of Sciences, and Visiting Scholar at the Dartmouth Medical School, Faculty Fellowship by Associated Western Universities, grant from the US Department of Energy, Visiting Associate Professor, UIUC, G.A. Miller Visiting Scholar, UIUC., Associate Professor at the National University of Singapore, Department of Chemical and Environmental Engineering, Visiting Professor at Naresuan University, Chemistry, Thailand. He created Biomime, a chemical consulting business and subcontractor of the American Chemical Society. His specialization is water analysis and treatment, membranes, electrochemistry, etc. He has over 17 patents and two patent license agreements. He heads our Novel Membrane Extraction Process development and new commercial applications.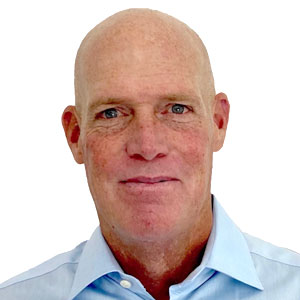 John Michael Johnson
Founder, President, Financial Officer and Director
Mr. Johnson brings professional experience gained from his services to a variety of public and privately held middle market businesses for over 30 years.
Mr. Johnson has been the CEO of Future Capital Holdings for over 5 years. Currently the company has filed a medical patent and is entering the distressed asset market in late 2021. Mr. Johnson's financial career began at Fidelity Investments in 1990 in the institutional trading division. From approximately 1992-2001 Mr. Johnson worked at various broker dealers in both retail and institutional sales. During this timeframe Mr. Johnson also was a 25% partner in Southern California Equity Group, Inc. a franchise broker dealer located in La Jolla California. During these years Mr. Johnson participated in IPO's, secondary offerings, debt, equity financings, as well as private placements both on the retail and institutional level. In approximately 2002 Mr. Johnson became an independent consultant working for various small cap growth companies providing services for his client to raise capital and navigate through the public markets. His primary focus has been identifying funding sources, structuring financings and negotiating the terms of the capital. Mr. Johnson received his Bachelor of Science degree in Economics in 1989 from Fitchburg State University.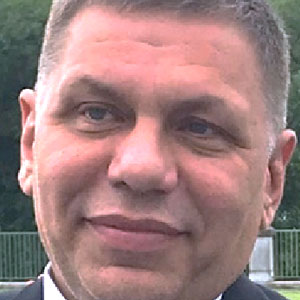 Dmitry Sindalovsky
Founder, Process and Business Development
An advanced materials and product development specialist with expertise in high strength metal products, production techniques, and the commercialization of advanced materials and processes.
Dmitry is a Canadian citizen residing in Kyiv, Ukraine who heads all our operations in Ukraine and related areas. He is an advanced materials and product development specialist with expertise in high strength metal products, production techniques, and the commercialization of advanced materials and processes, including aluminum scandium high performance sports products, ultra-light high-strength cell phone and computer housings, and aerospace alloys. He worked with the Canadian Space Agency, the Russian Space Agency, NASA, and the Italian Space Agency with scandium alloys. He also leads the development of nano-structure titanium alloys along with Mr. Wilcoxon.
Michael D. McIntosh
Patent Attorney and IP Strategist
Experienced in chemical engineering background specifically in this field, with years developing successful IP strategies worldwide.
Proven International Transaction & IP Law Attorneys. Attorney McIntosh has been practicing law since 1973 and holds a Professional Degree in chemical engineering from the Colorado School of Mines and a J.D. from the University of Denver College of Law. Aside from his legal practice, he has also developed more than 10 new technology-based companies. He has personally negotiated significant business transactions throughout the world, including, but not limited to, cities in Australia, Belgium, Brazil, Canada, China, France, Germany, India, Mexico, Nigeria, Russia, South Africa, Switzerland, Ukraine, the U.K., and the U.S. McIntosh's services have been utilized by a number of satisfied companies. Such companies include Adolph Coors Corporation and its numerous technology spin-offs, including Coors Ceramics (now CoorsTek), Coors Biotech, Golden Aluminum, Golden Technologies, Chronopol, and Coors Biomedical, as well as Hazen Research, Standard Oil Company of Indiana, Lockheed, Royal Dutch Shell, CTC Global Corporation, DeWind, Inc., and many others.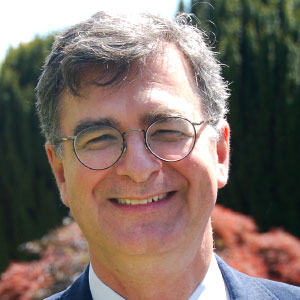 Dominic Majendie
Business Development
Educated in England and at Geneva University in Law, Dominic Majendie has held a variety of senior managerial position including as an officer and director of US publicly traded companies over a period of 40 years.
He has worked extensively in the commercialization of new technologies in materials science, energy storage and overhead power cables developing marketing strategies and organizing the introduction of new products in international markets. He has organized businesses in Telecommunications, V-Sat and social media systems, as well as more recently managing the manufacturing operations of injection molding and extrusion of plastic piping systems and construction products. He has managed projects and consulted in the UK on business reorganizations as well as for the Qatari Governmental think tank examining questions of sustainability and food security. He has worked extensively in North America, Europe, including in Ukraine, and in the Middle East. He speaks French and Russian and is married with 3 children.